Atelier
Marin Arts & Crafts Show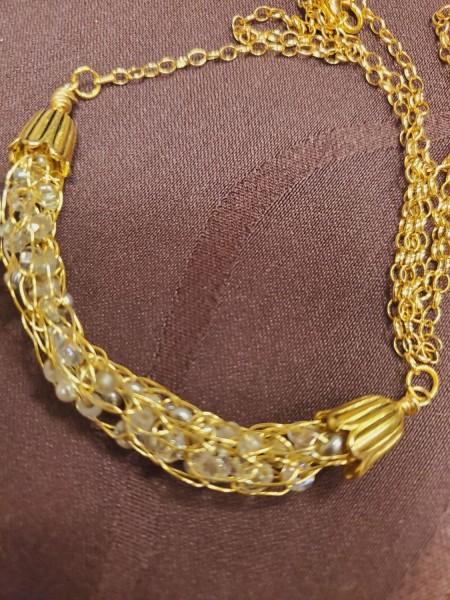 French Wire Knitting
August 6, 2:30pm - 5:30pm
Wearable Art Class By Phyllis Martin
Class Fee: $35.00
Kit Fee: $40.00 Kit includes. Spool, wire, bead mix, bead caps, chain, clasp & more! Choose your color wire!
Skill Level: All
Using A frenching wire loom you can create the best "one of a kind" necklace! What happens if your wire breaks? Learn how to attach bead caps? All your questions for this technique will be covered! This class is for everyone!
To register for this class, please click the button below...