Atelier
Pasadena Arts & Crafts Show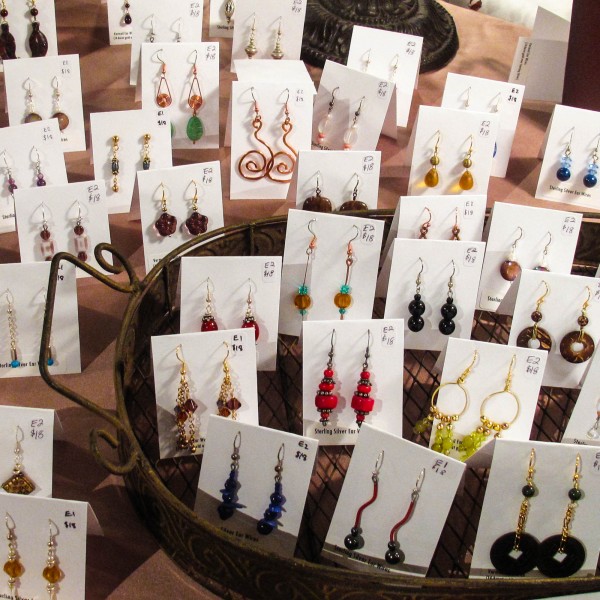 Earrings, Earrings & More Earrings!
November 8, 1:30pm - 3:00pm (ALREADY PAST)
November 10, 1:00pm - 2:30pm (ALREADY PAST)
Wirework Class By Susan Ryza
Class Fee: $39.00
Skill Level: All
Everything you need to know to make a forest of earrings! Earring-making is simpler than you think. In this workshop, you'll learn to make wire loops, connect beads, chain or wire shapes to make any kind of earring your imagination can create. Choose from a wide range of beads and materials and you'll come away with 2 or 3 pairs of earrings to wear yourself or give as gifts. More importantly, you'll have the skills to make a lifetime of future earrings! Printed, take-home instructions also included. Tools will be available to borrow in class or for purchase. For more information and to sign up for the workshop, email susan@susanryza.com or call 310-944-1299.
No Available Dates